Doncaster TV Trends: Saturday 14th Sept 2019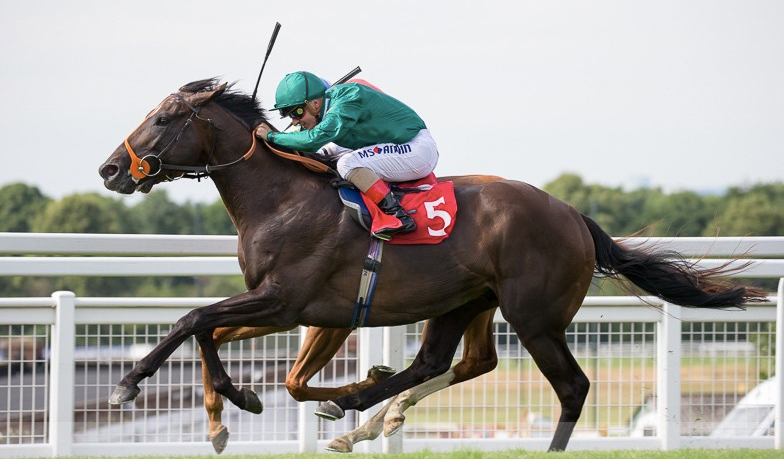 Like all big race days we are on hand with the key TV trends this Saturday from Chester and Doncaster, including the William Hill St Leger – the final of the English Classics this turf season.
As always we've  got all the TV trends for you. Use these to find the best profiles of past winners and whittle down the runners.
=====================================================
**TRAINERS-QUOTES.COM**
GET TOP STABLE INFO FROM 19 LEADING YARDS
DELIVERED TO YOUR IN-BOX DAILY
INFO THE BOOKIES HATE & INFO THAT COMES DIRECT FROM
THE TRAINERS THEMSELVES! JOIN TODAY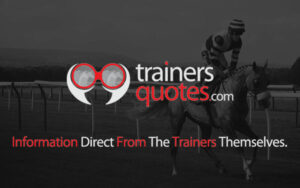 =====================================================

Saturday 14th September 2019
DONCASTER Horse Racing Trends (RacingTV/ITV)
1.50 – William Hill Portland Handicap Cl2 5f140y ITV
16/17 – Carried 8-12 or more
15/17 – Won over 6f before
14/17 – Had run 5 or more times that season
14/17 – Came from a double-figure stall
13/17 – Returned a double-figure price in the betting
13/17 – Winner rated between 95 and 101
12/17 – Won 4 or more times in their career
12/17 – Run at Doncaster previously
11/17 – Winning distance – 1 length or less
9/17 – Unplaced Favourites
8/17 – Placed in their last race
8/17 – Winners aged 5 years-old (inc 8 of last 11 years)
6/17 – Raced in that season's Great St Wilfrid (Ripon)
4/17 – Raced at Ripon last time out
4/17 – Winning favourites
3/17 – Won by the Kevin Ryan yard
3/17 – Won last time out
A Momentofmadness won the race in 2018
Spring Loaded (12/1) won the race in 2017
2.25 – Hird Rail Group Park Stakes (Group 2) Cl1 7f ITV
14/16 – Winning distance – 1 length or less
13/16 – Run 3 or more times that season
14/16 – Won 3 or more times before
13/16 – Won a Group race previously
13/16 – Returned  7/1 or shorter
12/16 – Placed favourites
12/16 – Won over 7f before
12/16 – Aged 4 or older
10/16 – Run at either Goodwood (5), Newbury (3) or Newmarket (2) last time out
10/16 – Unplaced in their most recent race
7/16 – Placed horses from stall 1
6/16 – Had run at Doncaster before
4/16 – Winning favourites
2/16 – Won by a previous winner of the race
3 Irish-trained winners in the last 10 runnings
3.00 – Pommery Champagne Stakes (Group 2) (Colts & Geldings) Cl1 7f ITV
17/18 – Returned  8/1 or shorter in the betting
16/18 – Won 1 or 2 times previously
15/18 – Favourites placed
15/18 – Had won over 7f before
14/18 – Won by a Feb or March foal
14/18 – Finished third or better last time out
11/18 – Won last time out
10/18 – Run at Sandown, Newbury, York or t­­he Curragh last time out
8/18 – Raced 3 or more times that season
8/18 – Winning favourites
4/18 – Won by Godolphin
4/18 – Ridden by Frankie Dettori
3/18 – Won by the Richard Hannon yard
2/18 – Won by the Mark Johnston yard
2/18 – Won by the Charlie Appleby yard
2/18 – Won by the Saeed Bin Suroor yard
2/18 – Winners from stall 1
Note: 2005 renewal was a dead-heat
3.35 – William Hill St Leger Stakes (British Champions Series) (Group 1) (Entire Colts & Fillies) Cl1 1m6f132y ITV
15/17 – Had 2 or 3 previous career wins
15/17 – Placed in the top 3 last time out
14/17 – Placed favourites
14/17 – Had never raced at Doncaster before
13/17 – Returned 8/1 or shorter in the betting
13/17 – Had won a Group race before
12/17 – Had 4 or 5 previous runs that season
12/17 – Had won over at least 1m3f before
11/17 – Winning distance of 1 length or more
11/17 – Drawn in stall 5 or higher
10/17 – Had never raced over 1m6f or further before
9/17 – Officially rated 109 to 115
9/17 – Won last time out
7/17 – Winning favourites (1 joint)
7/17 – Ran in the Great Voltigeur last time out (2 won it)
5/17 – Trained by Aidan O'Brien
3/17 – Ran in the Gordon Stakes last time out (2 won it)
3/17 – Trained by John Gosden
3/17 – Won by a Godolphin-owned horse (6 wins in total)
3/17 – Ridden by Frankie Dettori (5 wins in total)
2/17 – Ridden by William Buick
2/17 – Ridden by Andrea Atzeni
2/17 – Ridden by Ryan Moore
2/17 – Winners from stall 1
Godolphin have won the race 6 times
Aidan O'Brien has trained 6 winners of the race
The average winning SP in the last 16 years is 8/1
=====================================================
**TRAINERS-QUOTES.COM**
GET TOP STABLE INFO FROM 19 LEADING YARDS
DELIVERED TO YOUR IN-BOX DAILY
INFO THE BOOKIES HATE & INFO THAT COMES DIRECT FROM
THE TRAINERS THEMSELVES! JOIN TODAY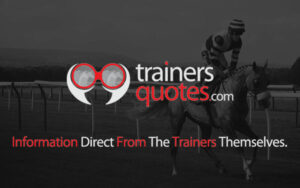 =====================================================
Tagged Doncaster TV Trends: Saturday 14th Sept 2019, free horse racing tips and trends