2020 Great St Wilfrid Handicap Trends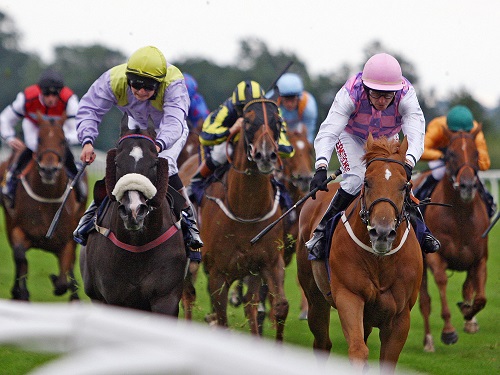 Named after St.Wilfrid, the patron saint of Ripon, this Saturday's 6f contest is the highlight of the season for Ripon racecourse, based in North Yorkshire.
Sponsored by leading bookmaker William Hill the race is for horses aged 3 or older, while – did you know – 12 of the last 18 winners returned a double-figure price in the betting?
Here at RACING AHEAD we guide you through the 2020 renewal – this year staged on Saturday 15th August.
Recent Great St Wilfrid Winners
2019 – Dakota Gold (5/1 fav)
2018 – Gunmetal (10/1)
2017 – Mattmu (25/1)
2016 – Nameitwhatyoulike (16/1)
2015 – Don't Touch (4/1 fav)
2014 – Out Do (7/1 fav)
2013 – Baccarat (9/2 fav)
2012 – Pepper Lane (20/1)
2011 – Pepper Lane (11/1)
2010 – Damika (18/1)
2009 – Markab (7/2 fav)
2008 – Tajneed (17/2)
2007 – Kostar (10/1)
2006 – Excusez Moi (10/1)
2005 – Ice Planet (10/1)
2004 – Smokin Beau (16/1)
2003 – Hidden Dragon (16/1)
2002 – Deceitful (20/1)
Key Great St Wilfrid Betting Trends
16/18 – Previous winners over 6f
14/18 – Didn't win last time out
14/18 – Aged between 4-6 years-old
13/18 – Carried 8-12 or more
12/18 – Winning distance of 1 length or less
12/18 – Returned a double-figure price in the betting
11/18 – Finished unplaced last time out
10/18 – Unplaced favourites
10/18 – Had run at Ripon before (3 won)
9/18 – Had 5 or more previous runs already that season
7/18 – Ran at either Goodwood (4) or Newmarket (3) last time out
6/18 – Aged 4 years-old
5/18 – Winning favourites (4 in the last 7 years)
3/18 – Trained by David O'Meara (3 of last 9)
3/18 – Ridden by Daniel Tudhope
2/18 – Trained by Richard Fahey (2 of last 7)
1/18 – Aged 3 years-old
Dakota Gold (5/1 fav) won the race in 2019
Gunmetal won the race in 2018
No winner from stall 1 in the last 14 runnings
8 of the last 14 winners came from stalls 8-13 (inc)
Only 6 winning favourites since 1990
Since 1986 ALL bar one winner returned 20/1 or less
The average winning SP in the last 18 runnings is 11/1
===========================================================
**TRAINERS-QUOTES.COM**
GET TOP STABLE INFO FROM 19 LEADING YARDS
DELIVERED TO YOUR IN-BOX DAILY
INFO THE BOOKIES HATE & INFO THAT COMES DIRECT FROM
THE TRAINERS THEMSELVES! JOIN TODAY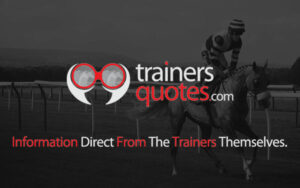 =====================================================